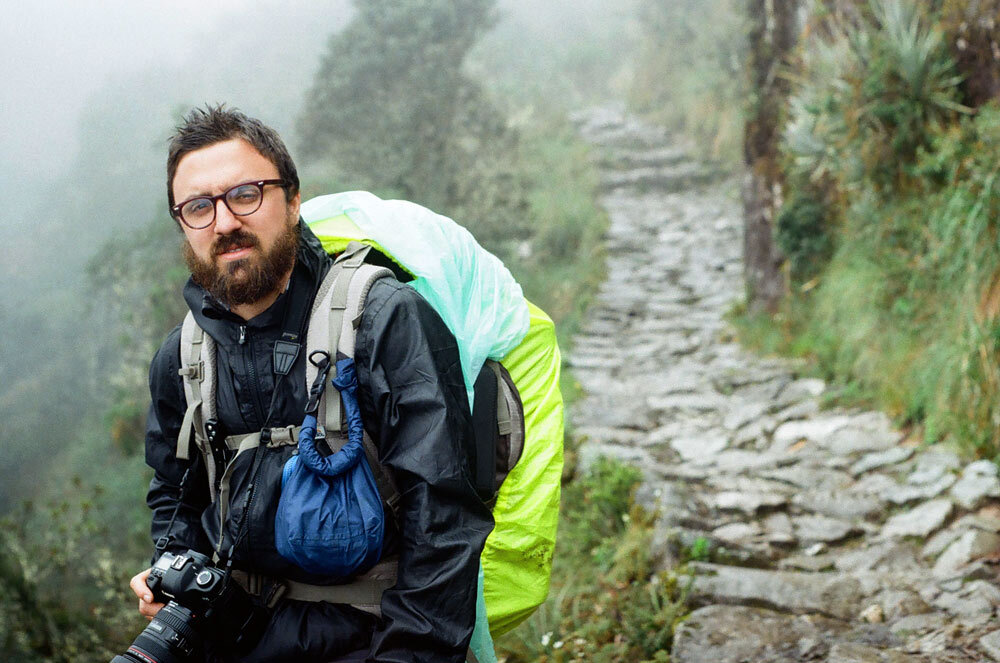 I was born and raised in the suburbs of Chicago, Illinois, but I live on the road — traveling around the US in my 2004 Freightliner Sprinter, Susanne.
I graduated from Columbia College Chicago in 2011 with a Bachelor of Fine Arts degree in Photography. I have been taking pictures of just about anything since I was around 13 years old, but these days I really enjoy adventure lifestyle and travel/editorial photography the most.

I work as a Web Developer at Firebelly, a really rad design studio based in Chicago, but I am available for photography work — if you're interested, get in touch.
I'm passionate about people, equality, and happiness. I want to work on projects that are interesting, challenging, and have a positive impact on the world.
In my free time I enjoy rock climbing, skateboarding, drawing, and anything that gets me outside.

Sometimes I'm a little indecisive, so I made a little webapp called Choose For Me to help.
I also really like playing the old computer game Minesweeper, so I built my own web version: Sweeper. My "expert" level high score is 122 seconds — let me know if you beat it!